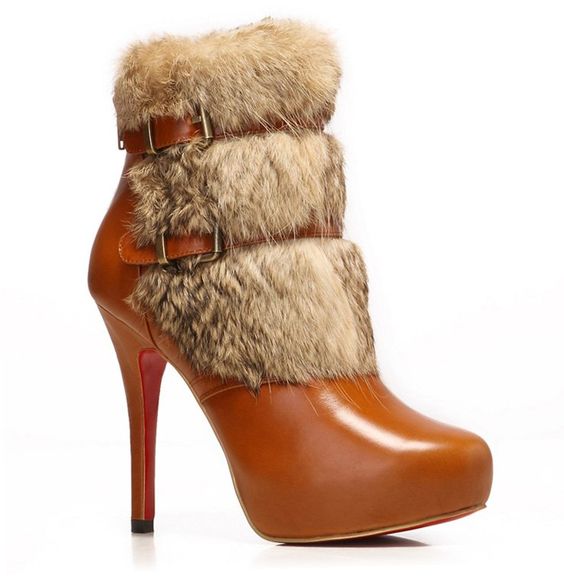 Winter has arrived and here is the season of frost and cold. For your snowy and icy-cold weather here are some of the latest collection of our top boots with warm shades yet fashionable. These boots contain fur material typically highlighting at the top of the boots.
This type of shoes will protect your feet from snow. This footwear will keep your feet toasty and cozy when the temperature drops. The fantastic range of winter fur top boots will go well with your winter outfits. It can be worn with denim jeans and leather jacket and for all manner of occasions that will keep you warm and stylish.
It is available in various patterns like ankle boots, thigh-high boots, wedge ankle boots etc., and that too in trending colors of black, brown, white and grey. It provides that variety which can easily match with your taste and of course in the affordable range.

To Order Your Pair of Boots lined with Fur Click on the Buy Button Here